Mission:
The Eugene I. Kane Student Health and Fitness Center is located in the heart of campus housing. Since 2004, the Fitness & Recreation department has offered a variety of fitness options to the student community through the 7,000 sq ft facility. The Kane Fitness Center offers functional training space with a Queenax training unit, state of the art equipment, such as Les Mills On-Demand Spin Bikes, selectorized machines, and power racks. 
The Kane Fitness Center's mission is to offer fitness & recreational programs to the Catholic University's student community that are designed to foster a culture of personal growth and promote an active, healthy, and balanced lifestyle.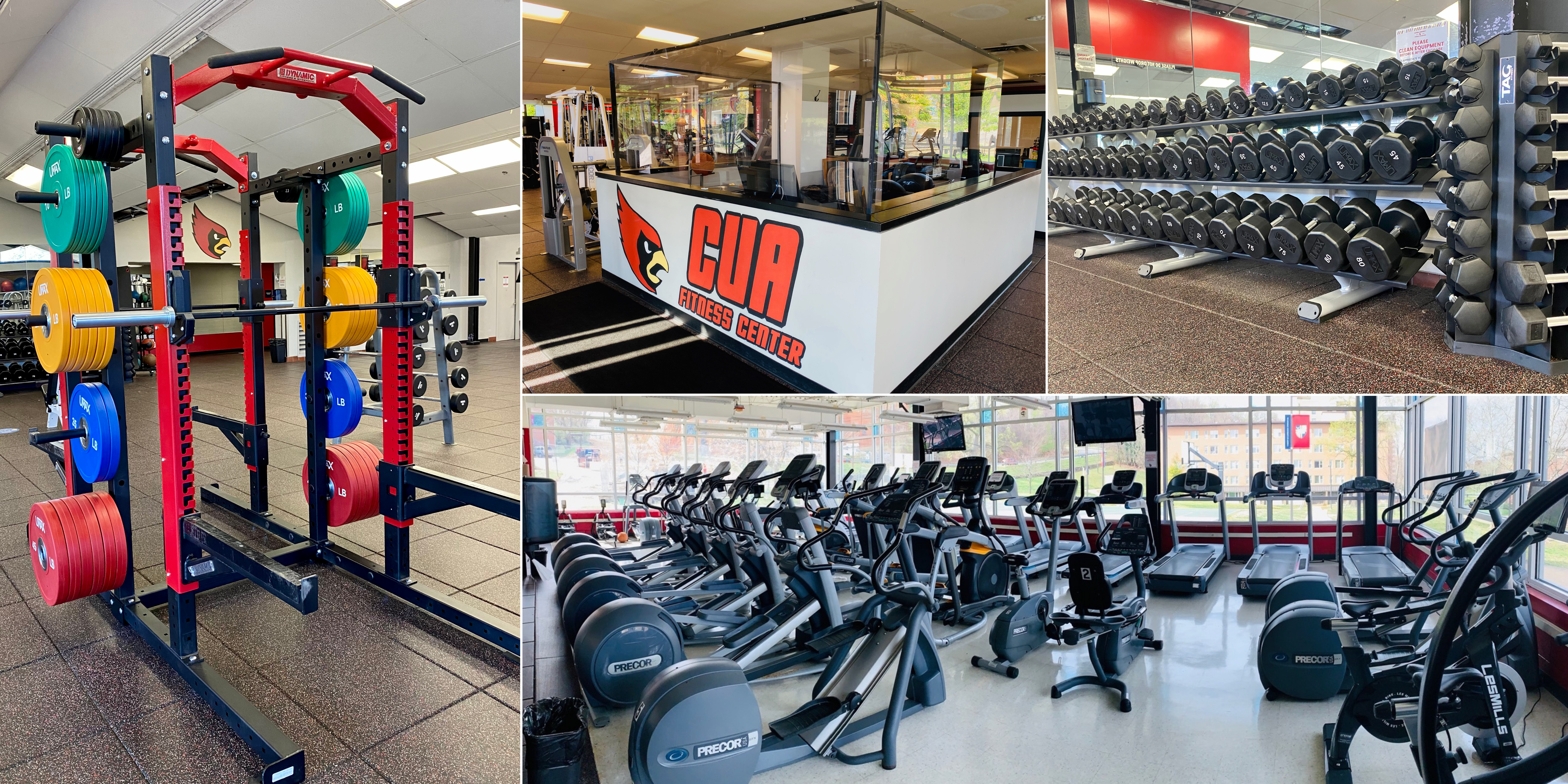 Hours of Operation
Fall 2023 Hours
Monday-Thursday -- 7:30am-10:30PM 
Friday-- 7:30am- 7:30pm
Saturday & Sunday -- 9:00AM-6:00PM
Note: hours are subject to change around Holidays*
First time working out in the Kane Fitness Center? SIGN THE LIABILITY WAIVER (CLICK HERE). All patrons must sign the liability waiver at the start of each summer and school year.
Group Fitness Classes

Click HERE for our full Fall 2023 Group Exercise Schedule. 

Personal Training
 Click HERE to fill out our Personal Training Client Questionare to be connected with a trainer.
Recreation Equipment Reservation
Looking to reserve some recreational equipment for an event? You've come to the right place! We have games like cornhole, spikeball, kanjam, and more!
Please fill out the form below to submit a reservation request. Equipment is on a first come, first serve basis, therefore no requests are guaranteed.
Fitness & Rec permits Catholic University organizations, clubs, departments, and teams to reserve recreational equipment for events. All requests must be submitted at least SEVEN (7) DAYS prior to the event date. All equipment is reserved free of charge, however replacement fees will apply if any equipment is lost, damaged, or stolen. 
All reservations are picked up and dropped off at the Kane Fitness Center.
F
or additional questions or accommodations, email fitness-recsports@cua.edu.